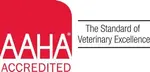 Los Osos Pet Hospital would like to announce our Year-Round Dental Care Initiative.
Thanks widely in part to the continued yearly success of our National Dental Month Promotion every February, Los Osos Pet Hospital will now be offering our 15% dental month promotion all year long. No longer will you have to wait until February and fight the long appointment lines to make your pet's oral health a priority.
In order to take advantage of our Year-Round Dental Care Initiative, first, simply call our office to schedule your pet for a routine physical examination. During the appointment, you and your veterinarian will decide together if your pet is in need of a dental prophylaxis or any other dental treatment. The final step will be to schedule your pet's dental procedure within the following two weeks.
If you would like more information or to schedule an appointment, please call our office at (805) 528-4111 or request an appointment by clicking Request Now.